For Teachers & Librarians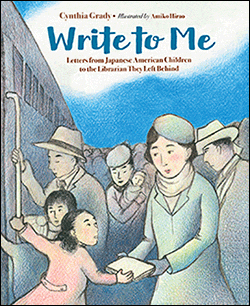 World War II and Japanese Americans: A Reading List [PDF]

Internment Camps:
–Amache, Colorado
–Gila, Arizona
–Heart Mountain, Wyom
–Jerome, Arkansas
–Manzanar, California
–Minidoka, Idaho
–Poston, Arizona
–Rohwer, Arkansas
–Topaz, Utah
–Tule Lake, California
Japanese American Incarceration during World War II
Online Resources and Exhibits
Like a Bird: The Art of the American Slave Song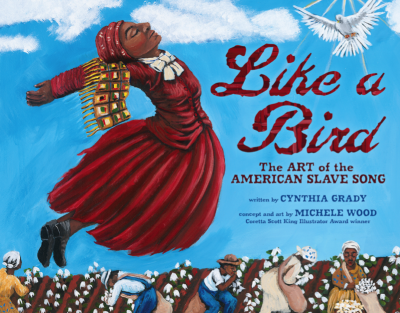 Had it not been for George L. White, treasurer and music professor at Fisk University in 1871, the world might have been deprived of the rich, haunting, intimate songs first sung by slaves—songs that we now call "spirituals."
Learn more about Fisk University and the Fisk Jubilee Singers and their history. Listen to early recordings of these songs at the Library of Congress.
I Lay My Stitches Down: Poems of American Slavery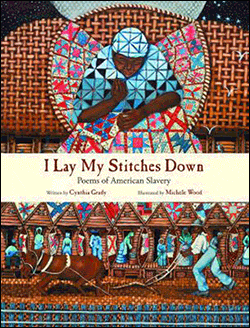 Poetry Practice: Quilt Block Poems [PDF]
The lesson plan above is designed to encourage metaphoric thinking. Give it a try!
The poems in I Lay My Stitches Down are written in the form of blank verse —unrhymed lines of iambic pentameter. But, they can also be read as dramatic monologues, similar to the monologues in Good Masters! Sweet Ladies! Voices from a Medieval Village by Laura Amy Schlitz.
Below is a guide to writing your own historical monologues:

Creating a Monologue [PDF]
For more on monologues, visit Washington, DC playwright,
Mary Hall Surface.
A Teacher's Guide for I Lay My Stitches Down: Poems of American Slavery can be downloaded at Eerdmans Books for Young Readers
Some suggestions for implementing the Common Core State Standards with I Lay My Stitches Down. Common Core Connections [PDF]